You expect to find great cities clinging to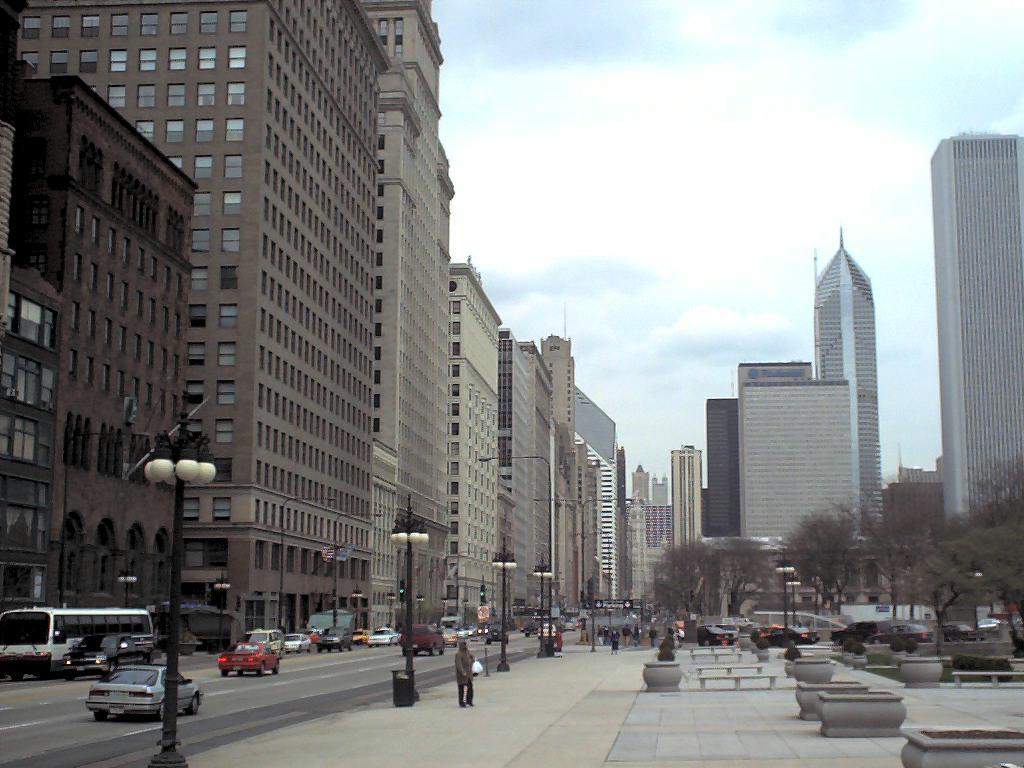 continental coasts and hugging huge harbors. But gleaming skyscrapers leaping from streets smack dab in the middle of the Midwest? Chicago doesn't even fit its own state; it's misplaced in the endless flatness of Illinois. Yet here lies one of the world's most intriguing cities, a rewarding study in culture, architecture, history, politics, and most of all, people. I grew up in nearby Western Michigan, but only as a college student did I start making the trip habitually. I moved here in 2002, and now it's my job to learn and write about the city as a reporter.

This site is hardly a complete rendering of Chicago; it's just one writer's scrapbook of the city, an ode to his muse. But I have made an effort to look beyond the well-tread tourist trademarks such as the Sears Tower and Navy Pier. Not because they aren't splendid, but because I'm wary of the postcard phenomenon--the abbreviated, souvenir-oriented approach we take to traveling and learning. I've found that the city's natural and cultural wonders can be just as compelling in less noticeable corners.

This site is meant to whet the appetite of the tourist and newcomer, and to convince the lifelong Chicagoan that there's always more to learn. In Chicago, every street corner has a story.

At its best, architecture is much more than shelter, a way to keep out the wind and the rain, or real estate, a way to extract profit from a chunk of land. It is art--art that at once expresses the spirit of its times and transcends them. And in the past, at least, no American city has raised construction to the level of art as consistently and as brilliantly as Chicago. -Blair Kamin, from Why Architecture Matters: Lessons From Chicago

RECENT UPDATES:
Latest Additions: Maxwell Street Market and the Great Chicago Fire.

INDEX:
-7 S. Dearborn
-311 S. Wacker
-333 W. Wacker
-Bank One Plaza
-Blackstone Hotel
-Buckingham Fountain
-Camp Douglas
-Chesbrough House
-Clarke House
-CNA Plaza
-Comiskey Park
-Cook County Hospital ("E.R.")
-Dearborn Station
-Fourth Presbyterian Church
-Great Chicago Fire
-Haymarket Square Tragedy
-James R. Thompson Ctr
-John Hancock Center
-Kennedy-Nixon Debate
-Louis Armstrong House
-Marina City
-Marx Brothers House
-Maxwell Street Market
-Mirage Tavern
-Muddy Waters House
-Northerly Island (Meigs Field)
-Picasso Sculpture
-R.R. Donnelley Bldg
-Route 66 terminus
-St. Valentine's Day Massacre
-Sears Tower
-Smurfit Stone Bldg
-Sofitel Hotel
-Tribune Tower
-Union Station
-Union Stockyard Gate
-Water Tower
-Wrigley Building
-Wrigley Field

LINKS:
-Jazz Age Chicago, arguably the best Chicago history site on the Web.
-Skyscraper.org's "Chicago jumbos"
-Diagram of Chicago's tallest buildings from SkyscraperPage.com
-Eric Sanquist's index of Chicago architecture resources
-Chicago-L.org, all about the Chicago El system.
-Chicago Uncommon, the best photography of Chicago on the Web.
-Chicago Clear Sky Clock
-Chicago Metropolis 2020
-Global Chicago Center
-More links from Jazz Age Chicago
links page to be added here soon

ABOUT THE WRITER AND PHOTOGRAPHER:
Nathan Bierma is an editorial assistant at Books&Culture magazine and a contributing writer to the Chicago Tribune. He lives in downtown Chicago. More at www.nbierma.com

All words and pictures Copyright 2001-2004 Nathan L.K. Bierma. Reproduction with attribution welcome upon permission.