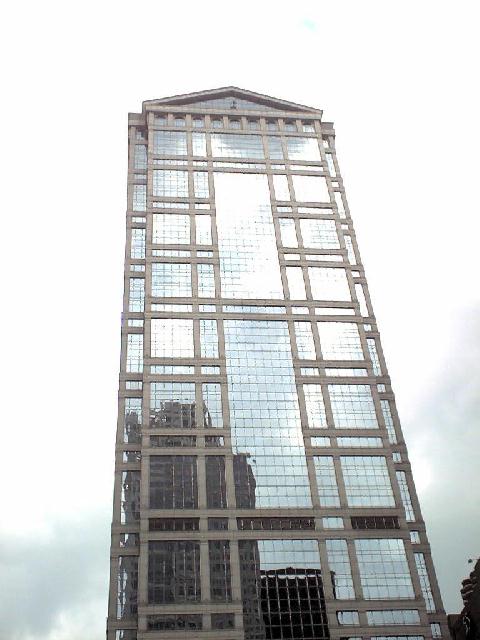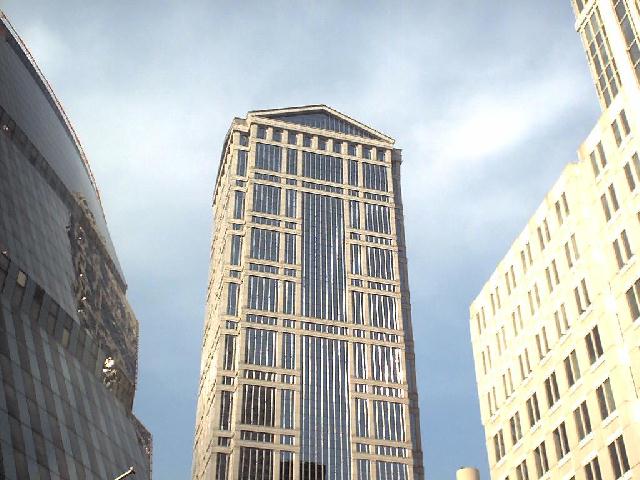 2001 NB
This building has been received as sort of lame ode to Greece. Its little pixie-stick columns have a nice effect when lit up at night, but fail to express the breadth and strength of their Greek referents. For a better tribute to Chicago's Greek heritage, go to Greektown. -NB

Blair Kamin:
Ricardo Bofill's ... 77 W. Wacker Drive is an awkward mismatch of modernism and classicism. With wafer-thin granite columns seemingly glued onto its silver-tinted glass, 77 W. Wacker is disturbingly two-dimensional, a kind of paste-on Parthenon.
-from the Chicago Tribune

-More about R.R. Donnelley from SkyscraperPage.com and AViewonCities.com.